SQL Monitor

custom metrics

Collect the SQL Server performance data you care about with tried and tested SQL Monitor custom metrics.

Redgate has brought together a range of custom metrics for you to install directly into SQL Monitor.

Find custom metrics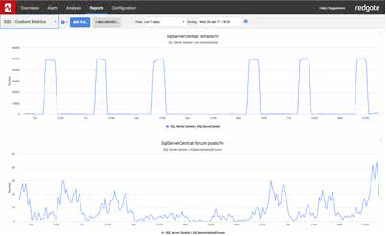 What are custom metrics?
The SQL Monitor custom metric feature lets you run T-SQL queries against your SQL Servers to collect specific data. You can analyze and receive alerts about your custom data just like everything else SQL Monitor collects.
But what if you don't want to write your own queries? No problem. Redgate has brought together a range of quality custom metrics for you to use in SQL Monitor, which are all are free, tried and tested. You can install straight away, and use the resources on this site to help you write your own.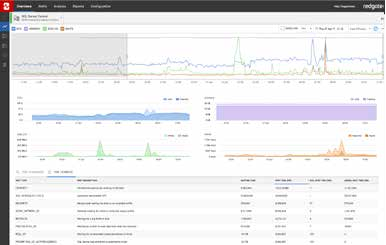 What is SQL Monitor?
SQL Monitor is a SQL Server performance monitoring tool that gives you real-time and historical SQL Server performance data with alerts and diagnostics.
With its embedded expertise from SQL Server experts and MVPs, it gives you the information and advice you need to find and fix issues before users are even aware.
Featured custom metrics
This metric returns the number of non-Microsoft modules loaded into the SQL Server address space. Having a lot of modules loaded into the address space can cause performance issues in SQL Server. This metric lets you keep an eye on how many modules you have, other than those created by Microsoft. Thanks to Nicolaas Botes for […] Read more

This metric and alert will notify you when a SQL Server instance is restarted for any reason. The value returned by the metric is not useful on its own, and is only used by the alert to detect changes. When the server has not been restarted it will report 0 , and when the server […] Read more

This metric checks whether SQL Server services are running under any of the default accounts, such as localsystem. Using a default account for SQL Server services can be a security risk. Read more
Collect the data you care about
Browse by popular metric topics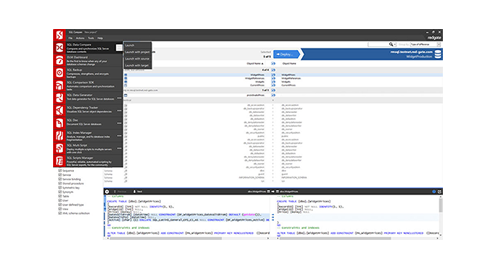 SQL Monitor is part of the SQL Toolbelt
From safely making a change in development through to monitoring its impact in production, Redgate is with you every step of the way. We give you the tools and insight you need to optimize your development processes.
Database DevOps – Monitor and optimize
Redgate's Database DevOps solution lets you extend your DevOps practices to SQL Server databases so that you can optimize productivity, agility and performance across the full database lifecycle and become a truly high performing IT organization.